Nursery Rhyme List
This nursery rhyme list includes all the best-known and most popular nursery rhymes for children in the English language.
If, like me, you grew up in an English-speaking country, these are the nursery rhymes you knew as a child, the ones you had read and recited to you and the ones which popped up in the books of children's poetry you had on your bookshelf.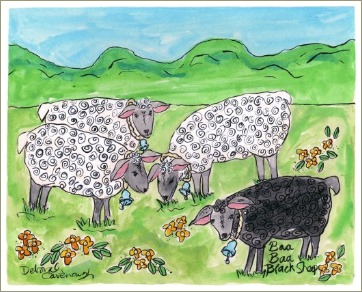 Even though I heard all these nursery rhymes as a child, I found that, by the time my twin sons were born (when I was thirty), I had only vague memories of them and couldn't recall most of the words. If you're finding that the same thing's happened to you, I hope you find this list helpful.

if you're having trouble remembering the words to a particular nursery rhyme or even if, perhaps, you didn't hear these rhymes as a child at all, have a look through the list and click on the links to read the nursery rhymes and to learn a bit about their origins and history.


The History of Nursery Rhymes
The history of nursery rhymes is actually quite fascinating. I didn't know much about this topic until I began to research it and came across an amazing book called The Oxford Dictionary of Nursery Rhymes.

Some of the rhymes on this page are believed to be hundreds of years old and were passed down orally from parents to their children for many, many years before anyone thought to write them down. Over the years, new variations appeared which means it's sometimes quite hard to trace the original rhyme and to work out where and when it originated.

If you're interested in reading more about nursery rhymes and their origins and history, I highly recommend Iona and Peter Opie's wonderful book The Oxford Dictionary of Nursery Rhymes.


Nursery Rhyme List
To read more about why nursery rhymes matter, you may like to have a look at this blog post.

My list of 12 wonderful books of nursery rhymes is here.