You are here:  home / best books for kids links

Best Books For Kids Links Page
Welcome to the Best Books for Kids links page.
Here you'll find links to interesting articles and sites about children's books and reading.
I'm very interested in the history of children's literature, especially Australian children's literature, so some of these links relate to this interest.
I hope you enjoy them.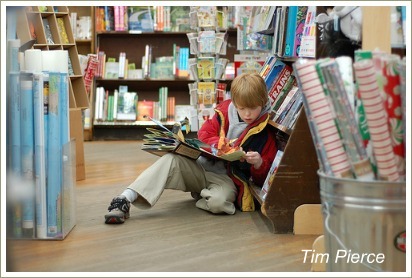 Best Books for Kids Links
Click here to read an article from the Sydney Morning Herald about the importance of how parents read aloud to their children. 
This link takes you to an article about a program designed to improve literacy levels among preschoolers in disadvantaged parts of Australia.
Click here to read a fascinating article about Marcie Muir who, in 1956, set out to compile the first list of every Australian children's book published. 
Storynory.com has free audio stories for children. There's a range of new stories and old favourites, like fairy tales and Aesop's Fables. There's aprint version too so children can listen or read along and listen too. A really brilliant site, well worth investigating.
Click here to read about Australian children's author Mary Grant Bruce and her famous 'Billabong' series.
There's another article about Mary Grant Bruce here. 
The Mary Grant Bruce Family Trust has recently set up this official site about Mary Grant Bruce and her books. 

Click here to go to Sarah Prince's wonderful website, Australian Children's Literature.

Ever wonder what was the first children's book to be published in Australia? According to this article it was a book called 'A Mother's Offering to Her Children', a collection of instructional stories arranged in the form of a dialogue between a mother and her four children. The book was written by a widowed mother of four, Charlotte Atkinson, and published in 1841.

This link will take you to an article about Roald Dahl's wonderful Matilda and what she represents, particularly for girls. A great piece, well worth reading. 

Room to Read is an amazing charity that seeks to transform the lives of children in developing countries by focusing on literacy and gender equality in education.
The organisation works in collaboration with local communities, partner organisations and governments to develop literacy skills and a habit of reading among primary school children.
They also support girls to complete secondary school by helping them acquire the relevant life skills to succeed in school and beyond. 
This links to an article about an Australian programme which provides reading buddies to children in foster care.
I read and study a lot about parenting and child development. My children are now adults but, if I had young children today, Robin Einzig's Visible Child approach is the parenting approach I'd be following.
And, finally, here's a link to my blog over on my other website, The Book Basket Company. I'd love it if you'd follow me on Instagram at @thebookbasketco