ABC Books
ABC books are great fun for children from birth up until the age of about five.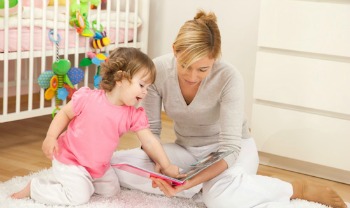 But the age group that really, really, REALLY loves ABC books is the 2-4-year-olds.
There are loads of ABC books around but some are really not all that great so I thought I'd review the ones I think are the very best.
So here, in no particular order, are my top 10 ABC books for kids. (Note: covers and titles are affiliate links).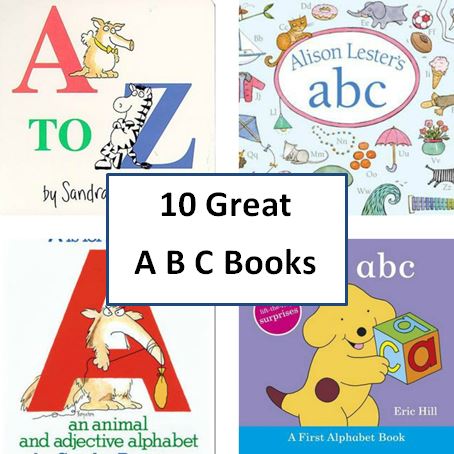 ---
Sydney, Australia is my hometown so I was very interested to see this book when it came out. Written in rhyming verse, it's a brilliant little book for anyone who loves Sydney and, like all the best books for kids, it's fun for adults to read aloud.
From Allawah to Zetland, gorgeous illustrations celebrate this amazing city of ours.
2. Sandra Boynton's A to Z

We love Sandra Boynton's books at our house.
Her animal illustrations are gorgeously silly, whimsical and flat-out hilarious and this little board book is just delightful.
It's a delight for children of all ages and for parents as well. Trust me - you'll love it.
In this book, Sandra Boynton has decided there are enough ABC books of the 'a is for apple' kind.
So this book is about animals and adjectives: a Big Bashful Bear, a Cute Clean Cat, a Tangled Turkey, a Wide Walrus, a Yellow Yak and so on. The irresistible animals are shown climbing the tall letters, perching on the squat ones and hanging from the curves of the round ones.
This unusual alphabet book will appeal to older children and to parents, as well as to 3-5-year-olds. The authors have found twenty-six of the most extraordinary past-inhabitants of the Earth and have illustrated them in a way that's exciting, appealing and accurate. The accompanying text is funny and informative.
This is a chunky book with lots of big and little flaps for children to play with and open to discover another letter.
The cute illustrations show Spot in familiar scenes, along with bright, everyday objects from a toddler's world and farm and zoo animals.
This one's a favourite with most little ones.
This is a classic ABC book, designed to be a toddler favorite and to withstand wear and tear from the most active pre-schooler.
Each letter features a pictures of an object whose name starts with that letter, along with a clear word label.
This is a basic, inexpensive, durable and first alphabet book for babies. The large, clear, appealing pictures are always a hit.
7. My First ABC - The Metropolitan Museum of Art
This beautiful book features stunning artwork from The Metropolitan Museum of Art.
A page is devoted to each letter of the alphabet, with A, for example, being accompanied by a well-known piece of art by Cezanne showing apples. Adults and children will love the visual and cultural richness of this book, which includes details about each piece of art and its creator.
This book was a huge favourite with my children and I haven't met a child who doesn't adore it.
I also think it's one of the best books for setting children on the path to learning to read because, along with teaching them the alphabet - how each letter looks and what it's called - it also emphasizes the sounds each letter makes and it does it in a fun way.
Other ABC books do this too but not with the same focus on phonological awareness, a crucial pre-reading skill.
9. Animal Alphabet
The illustrations in this book are simply beautiful.
There are no words in the book so the reader has the challenge of guessing the names of the animals which can be checked with the words on the last page. This means the book is great for rich discussions between adult and child, plus children enjoy the guessing game.
This is a more expensive book than most however it really is very special and would make a lovely gift.
Alison Lester is an Australian author and illustrator whose books contain lots of detail for children to discover.
This book contains a mixture of familiar and new things and is affectionate, funny and really just gorgeous.
Alison Lester does it again!